Angels have been around for eons of time and have appeared in many different religious traditions.
​
For centuries, people of many religions and traditions believed and trusted in calling on angelic help.
​
This faith was lost over time but is now being rediscovered and more and more people are opening up to
the presence of angels and their ability to guide and support us in our lives.
​
They are reaching out to all of us more and more, helping us cross the bridge to link our human earthly
reality with their pure spiritual realms.
​
I have always had an interest in angels but they came into my life directly one evening in 2001. I was living
in Spain; I had been driving for some five hours from middle Spain back to my home outside Malaga.
It was almost midnight, I was looking forward to getting home.
Then suddenly, driving in the inside lane of three on the Malaga ring road, my car was hit on both sides by what I can only describe as boy racers. My car spun out of control, round and round, across the motorway, bouncing of the central reservation then back over to the near side, ending up backwards in a ditch. I recall my, life flashing before me, seeing traffic come at me from all angles yet miss me. When the car came to an abrupt halt, and the engine went out and the lights off, I just wanted to cry but I heard a voice very calmly and reassuringly whisper in my ear, "Just switch on the engine, and drive home, all is well." So I did.
​
I couldn't bear to look at my car when I arrived home. I went straight to bed and as I was nodding off, I looked at the bottom of the bed and there stood a huge, tall figure. I am the Archangel Michael, it said. And I fell fast asleep.
​
In the morning I went to examine my car and could find not one mark on it – yet it had been knocked into on two side, slipped down an embankment and crashed into a ditch earth wall.
​
I drove the car to a nearby garage and asked the mechanic to examine it carefully. A few hours later he rang to say the car had nothing wrong with it, and I could collect it.
​
Gratefully I went to collect the car, and the first thing the mechanic said was, Todo está bien. Tu coche es perfecto. Tú has sido realmente bendecido por los Ángeles. All is well. Your car is perfect. You have really been blessed by the angels.
​
That night, I became aware of the angelic presence again and this time heard the instruction to take the next week to write and record a CD about working with angels and to include a guided meditation. You can find the meditation here for free.
​
​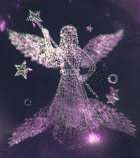 Angel Meditation
-
Andrew Hunter
00:00